COME ON IN AND MAKE YOURSELF AT HOME​
The Monarch is a membership community of musicians and music lovers, artists and patrons alike. We don't sell anything around here and membership is how we keep our doors open. Our Members have at-will access to our facility and some of the best, most unique musical experiences in the city. Being a Monarch member is also one of the best ways to support original artists in our community.
An Artist collective with a community perspective
It's a creative hub & co-working space for musicians, music lovers and creative folks of all kinds. An Artist collective that's shared with Patrons and our community at large. Because we need each other. 
(Also it's BYO – We're not a vendor. We're a place for music, art and community. We're all family around here.) 
Key cards provide at-will access so you can come n' go as you please. We've worked hard to make it feel like home and it's a DIY community built on trust. We've been curating this space with comfort, vibe, music and creativity in mind. Our listening room provides the most intimate performance venue in town and we have rehearsal space, communal hang/work space and more!
As a nonprofit organization, we are sustained through memberships, fundraising and the generosity of the community. Members make The Monarch.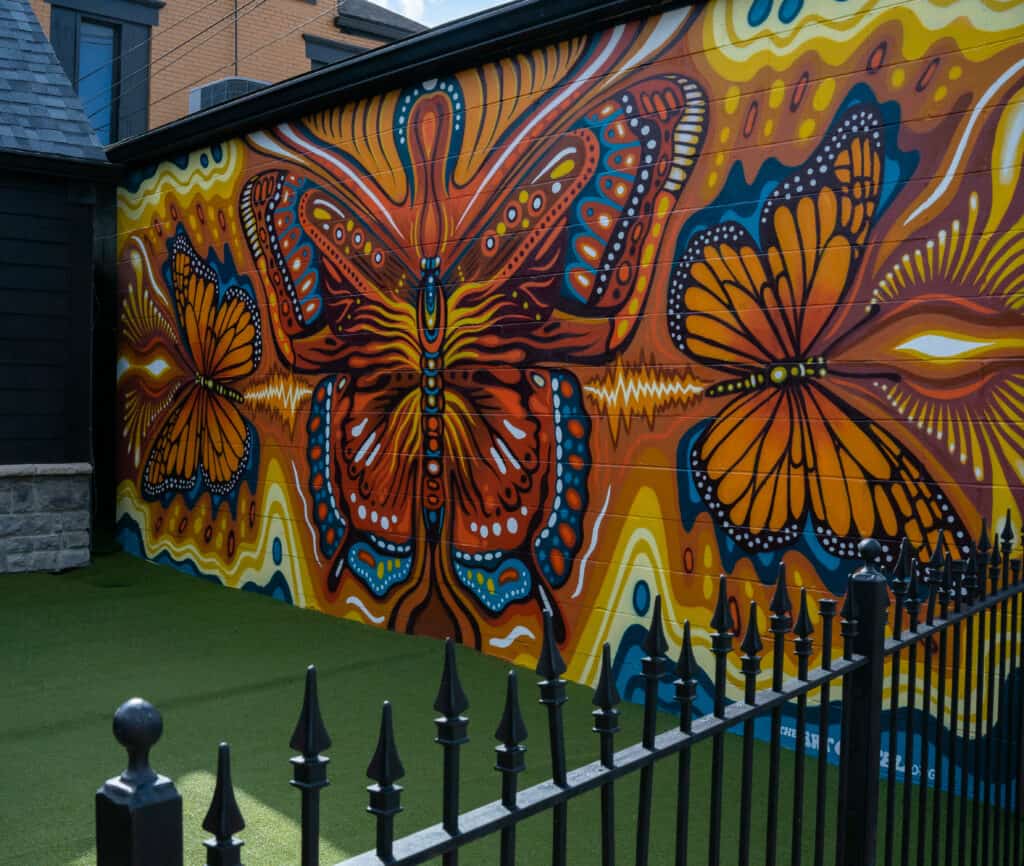 The best way to connect with fellow artists and patrons in our community. We provide Artist Members with a safe space to create, collaborate, perform, learn, connect and grow.
The best way to support original artists in our community. Patron members have access to our private facility and the most unique musical experiences in our city.
Enter your information below and we'll reach out to you to schedule a tour and talk about membership options. Space is limited!